Rapid Response Roundtable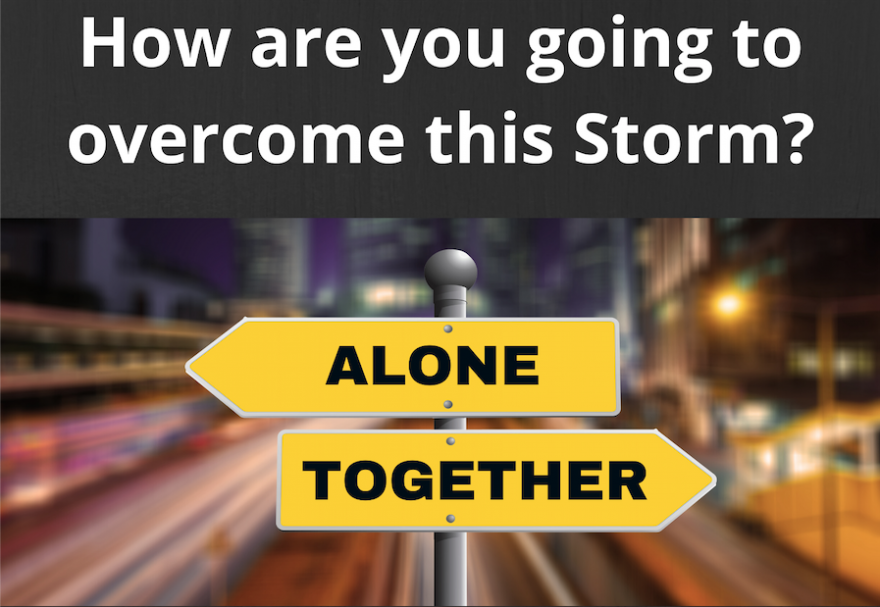 Rapid Response Roundtable
Getting the resources you need now to weather any storm
Secure Your Spot Here

In these challenging times, swift decisive decisions are needed to adjust to the ever-changing landscape. Find those decisions difficult to make? Worry for family, health, and the world around create daily stress and concern. Then add in the impact on your organization or business.
We are in a storm!
Everyone experiences a storm differently, are you:
Feeling the brunt of the storm and need a lifeline to get you through?
Worried you're in the path of the storm and need direction to prepare?
Been hit by the storm and seek clarity to put the pieces back together?
As leaders, we are called to lead in a whole new way during this unprecedented time.
Yet over the last three weeks, I have listened to numerous organizations share how overwhelmed and uncertain they are with current and future challenges.
Whether the challenge is to:
understand that your work is still relevant

communicate the right message to the community

pivot from lost opportunities

make decisions on future activities

move your organization and work forward.
Do you have the resources to answer these questions quickly and confidently or will you become overwhelmed, stuck, and with nowhere to turn?
Who knows what we're about to face in the weeks ahead?
That's when I knew I had to act. So, I decided to put together the Rapid Response Roundtable to bring together nonprofit leaders and fundraisers for a six (6) week effort to stay ahead of the storm. The program includes weekly group roundtables calls that will provide a guided discussion of challenges, successes, and knowledge exchange. Each organization will also have direct contact with me to discuss specific organizational concerns over three (3) individual calls and 24/7 access to me through a secure portal.
Over the six weeks, we'll quickly triage your situation, identify opportunities, and design action items to help you maintain momentum. That momentum will help you confidently address whatever comes up in the next six weeks.
We'll create a community and I'd love for you to be a part of it.
If you're looking for knowledge, support, and a way to navigate this storm this may be a simple way that we can join together and stay strong together.

YES! I'm looking for like-minded leaders to help me
better navigate these times!
SECURE MY SPOT

What is the Rapid Response Roundtable?
A focused group of nonprofit leaders and fundraisers who want confidence through the chaos, knowledge to make informed decisions, and support through the challenging weeks ahead.
Needed resources at a time when everyone is frantically trying to find help, through group calls, individual discussions, and shared learning.
That emergency response at a time when you most need it.
What's included?
Six (6) weekly 75-minute roundtable calls for knowledge exchange and spotlight coaching.

Three (3) 45-minute individual organization calls for personal support on your unique situations.

24/7 Unlimited access to me for through a secure portal for document review, journaling, questions, and rapid response support.
How much is it?
It's a $199 investment to have the resources you need to get you through the storm.
It is critical in these challenging times to ignite action,
take the first step, and create momentum.
Don't wait any longer to get the resources you need.