BLOG - Do you need a 2020 jumpstart? Let's Spring Ahead Together!
Do you need a 2020 Jumpstart? Let's Spring Ahead Together!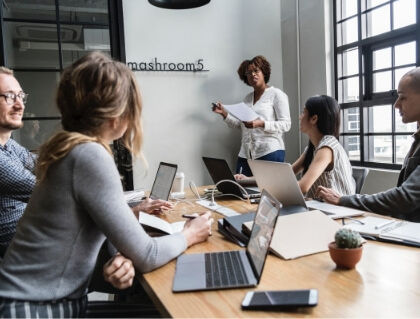 The first two months of the new decade have passed. It is amazing how quickly time passes. If you are like me, you were just celebrating a new year, a new decade, and the chance for a jump start. Did you set big goals, resolutions for change, or intentions for your betterment?
How are you doing with your goals, resolutions, and intentions?
The start of the year is such a challenging time to address our challenges. I know that my whole routine was disrupted preparing for holidays, spending time with family and friends, trying to finish the year strong, and still find time to relax from that effort. Now that seems like a distant memory.
The new year started and I had great expectations, but I got so caught up on answering emails, phone calls, meetings that were put off, and just getting back in a routine that it was difficult finding time to address the new things I wanted to accomplish. Now, I feel like all that momentum is lost and I may as well just continue doing what I have always done. It would be easy to give up on those intentions, goals, or resolutions.
Guess what, Spring is just around the corner with an opportunity and for a jump start. Here is the issue, if we are not prepared for the jump start, we will likely find ourselves right back where we are today.
I have realized that the times that I have been successful with goals or resolutions there have been three key components that were in place.
Partners

I was one who always thought that I could do everything myself. I did not need, want, or feel that I deserved help. Ever feel that way? Here is the problem, I did not always know the right questions to ask so that I could develop the answers. I needed some knowledge or someone to help me see what I was missing. Taking on big challenges or changes are hard and so having someone to keep you accountable, pick you up when you struggle, or there to celebrate your successes can make all the difference.




Perspective

It is so easy for us to look at and try to address every situation from our current point of view, that is what we know best, but until I started looking at things from another perspective I was trapped. There were times all I needed was to make a minor shift and others when I had to look at things completely different. It is amazing what we see when we look at things differently. It is like watching a movie multiple times, you know what is happening and that allows you to focus on different characters or scenery that you may have missed before.




Plan

If I didn't identify a clear destination and create a roadmap to get there, I could easily get distracted and give priority to things that did not help my goal. Just like taking a road trip you don't just say let's get in the car and drive and we will figure it out. What are the chances you reach your destination? Using a map allows us to set a course and to adjust to a new path if we see traffic. That roadmap allows us to confidently begin our journey, provides checkpoints to be sure we are on course, and adjust if necessary.

Trying a restart in Spring allows you time to refocus, get these things in order, and get back on track to your goals, resolutions, and intentions. If you are struggling with any of these elements find someone to help you address them. One of the key partners I firmly believe we all need is a coach. Someone who asks the right questions to help us find our answers and provide guidance when necessary.
It is also valuable to surround yourself with a supportive community. They bring different experiences which means they likely have different knowledge than us. They also appreciate the challenges that you are dealing with, likely they are also dealing with them now., have dealt with them in the past, or see how they might have to deal with them in the future.

Don't give up on your goals and dreams. There are still 10 months left to achieve them this year. Plenty of time if you have partners, the right perspective, and a plan. Are you ready to take action?
Need help? Click here to book your complimentary Immediate Impact Session.